We are only accepting donations of clothing, food & personal care items.
Donations can be dropped off Monday through Thursday from 9am to 4:30pm and Fridays 9am to 2:30pm. We ask that you DO NOT leave donations outside when we are closed. Unfortunately any donations left outside have to be thrown away.
We are only accepting donations of clothing, food and personal care items (shampoo, soap, laundry detergent etc.). If your items do not fall into one of those categories, we cannot accept them.
When considering whether or not to donate clothes, please consider the condition and style before donating. We only have limited space for presenting donations and we want to be able to provide nice, gently used and generally stylish and timely clothing as options for our guests. A good rule-of-thumb, "If you wouldn't give it to your judgmental mother-in-law, don't donate it."
Unfortunately, we are no longer accepting donations of household items, toys, stuffed animals, Beanie Babies, VHS tapes, small appliances etc. If you have these items to donate, we ask that you consider donating them to Goodwill, Salvation Army or another worthy organization.
We DO NOT accept donations of food that has been opened or used.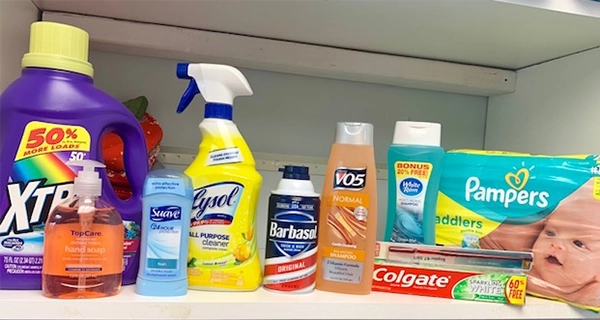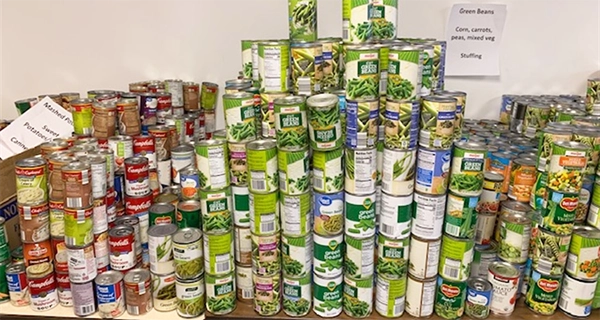 Items most needed at this time include:
PERSONAL CARE ITEMS
laundry detergent
dish soap
shampoo
body wash
deodorant
household cleaners
FOOD ITEMS
canned fruits and vegetables
boxed dinners
peanut butter
jelly
ketchup
mustard
flour
sugar
snack foods
canned pasta (ravioli, spaghetti-o's etc.)